Divorce | Meaning of Divorce | Procedure of Divorce | Divorce Through Court
Best Divorce & Family Lawyers in Karachi, Islamabad & Lahore, Pakistan
Divorce | Meaning of Divorce | Procedure of Divorce | Divorce Through Court
Divorce, meaning of divorce, procedure of divorce and divorce through family court, these topics are covered in this article. Divorce & Family Lawyers for Khula & Talaq in Pakistan, can provide you with legal help in your divorce or Khula matter & all other family disputes such as child custody, child and wife's maintenance, return of dowry article, recovery of dower amount, etc.
What is Divorce?
A divorce is the legal termination of a marital union, the canceling and/or reorganizing of the legal duties and responsibilities of marriage, thus dissolving the bonds of matrimony between a married couple under the rule of law of the particular country. In most countries, monogamy is required by law so that each person can only have one spouse at any given time. Divorce should not be confused with annulment, which declares that a marriage never existed.
Meaning of Divorce in Islam
Divorce or dissolution of marriage is a legal process in Islam. It is described to be one of the most hated permissible acts that Allah has allowed. A man may divorce his wife by repudiating the marriage either three times at once, or by pronouncing it once and waiting three months before pronouncing it again. If he divorces his wife in this manner, then she must wait for three menstrual cycles before remarrying.
If a man divorces his wife by repudiating the marriage thrice, then they are not permitted to remarry unless he first marries another woman, consummates the marriage, and then divorces her in order for him to marry his original wife again. This law is known as halala.
The Procedure of Divorce in Islam
Divorce in Islam is called "Talaq". In the Urdu language, it is pronounced as "Talaaq". The word Talaaq means "freeing or undoing a knot". Therefore, the meaning of divorce is freeing or undoing the knot of marriage.
In Islam, Divorce can take place by way of a husband divorcing his wife or by the wife seeking khula from her husband, in which case the divorce is initiated by the wife and not the husband.
The procedure for both types of divorce (by a husband and by a wife) are given below:
Divorce through Family Court in Pakistan
Divorce can be sought by filing a petition under section 7 of the Family Courts Act 1964. The petition must be filed within one year of the marriage and must be filed in the court of the district in which the couple last lived together. The petition should include:
the name and address of the petitioner

the grounds for divorce

the name, occupation, and address of the respondent

whether any children have been born as a result of this marriage
A man or woman can seek divorce through the family court under the West Pakistan Family Courts Act 1964. The court can grant a decree for divorce after the expiry of 90 days from the date of service of notice on the other spouse, subject to appear in court.
Divorce by Mutual Consent:
A husband and wife may apply to the court for dissolution of marriage by mutual consent at any time after their marriage. If they satisfy certain conditions, which are set out in Section 10(B) of the Muslim Family Laws Ordinance, 1961, and explain that there are chances of reconciliation between them. The courts will inquire into such matters at their discretion and either dismiss such applications or order it to be referred to mediation centers or experts for counseling.
Divorce or Talaq requires Reconsideration
Divorce in Islam is known as talaq. Divorce or talaq should be the last option, and it is strongly advised to exhaust other alternatives (at least 4 attempts should be done by husband or wife) before divorce takes place in Islam. Divorce or talaq when not done properly in Islamic Law may cause complications and disparities for both husband and wife after obtaining divorce. 
A Man can Divorce His Wife Solely
In Islamic Jurisprudence, marriage is a contract of a legal character. A man can dissolve the marriage unilaterally and without an arbiter. The reason for this it because The Prophet (s.a.s.) said, "The man has the right to choose divorce".
Divorce is very Clear, Fair and Simple, in Islam
The Islamic law as regards divorce is very clear, fair and simple. The husband has to pronounce 'Talaq' three times. There are several ways it can be done. Talaq by three pronouncements at one sitting is generally practiced in Pakistan, but such divorce is illegal as per family laws in Pakistan. Yet, there are six other ways in which Talaq can be pronounced, which are even preferable to this method.
Divorce is not Encouraged in Islam
Divorce (talaq) is not encouraged in Islam. However, Muslims agree that it's permissible under certain circumstances. In general, Muslims can remarry if necessary. Marriage is a union between a man and woman who decide to live together for the rest of their lives. The end of a marriage bond occurs with divorce (talaq or Khula), according to Islamic law.
About Divorce and Family Lawyers of Right Law Associates (Pvt) Ltd
Divorce and Khula are the major practicing areas of our well experienced family lawyers at Divorce & Family Law Section of Right Law Associates Pvt) Limited. Among several law firms and advocates in Karachi and Islamabad, and individually practicing family lawyers,
Dissolution of marriage by way of Khula
Khula is a procedure whereby a wife can obtain dissolution of marriage, with or without the consent of her husband. A proceeding for Khula is an action in personam. It does not require the Court to adjudicate upon or ascertain / determine any status or family relation e.g. whether the relationship between parties is that of husband and wife or not; whether divorce has been given or not; whether it was effective or not; whether nikah was performed according to Sunnah or not; whether talaq is valid or not; etc. The wife shall have no right to obtain dissolution by khula before attaining puberty, even with the consent of her guardian.
There are two ways of getting Khula in Pakistan;
Khula by Mutual Consent:
It's a process where both spouses agree on separation and agree on terms of settlement and maintenance issues. In this situation it becomes very easy to get Khula and you don't need any lawyer for it.
Khula without consent of Husband:
In this case, wife has to file a suit for dissolution of marriage in Family court, against her husband for seeking Khula. There are certain grounds which are acceptable for khula by court;
If husband fails to provide the subsistence allowance.
If a husband fails to perform his marital obligations according to Islam.

Right Law Associates (Pvt) Limited is the only Law Company, which has its specialized team of family lawyers working in its Divorce & Family Section, having its offices in Karachi, Lahore and Islamabad. Legal practitioners at Right Law Associates are dedicated to providing quality family law services to valued clients. We offer comprehensive legal services on a wide variety of family law issues including divorce (talaq), khula, child custody, child maintenance, child adoption, recovery of dower money and dower articles as well as inheritance of property issues.
Divorce and Family Law Section
Our specialized and experienced lawyers Divorce and Family Law Section are highly regarded by their clients. Khula, divorce, and other family disputes can be resolved by them.
Khula is a kind of talaq, the process through which a married woman can ask for (or get) a divorce from her husband. After a divorce, the husband is responsible for all expenses and education of the children.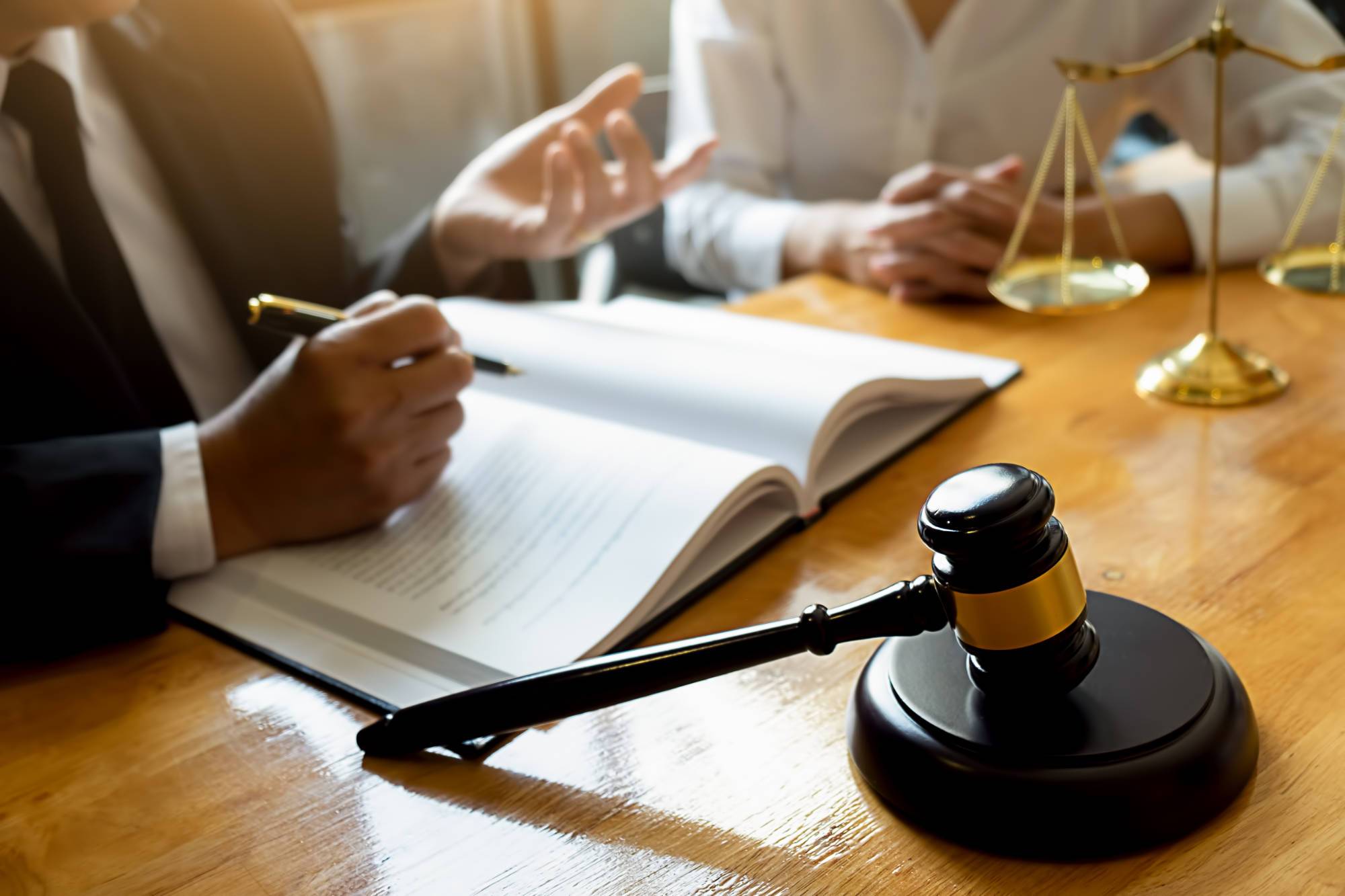 Divorce Procedure in Islam:
Divorce (Talaq) procedure, can differ according to different Fiqas of Islam.
Sunni Muslims do not require witnesses to divorce proceedings (Talaq). There must be three separate declarations from the husband regarding divorcing with a waiting period of one month between each one.
Two witnesses are required to sign the Divorce Deed in order to end a Shia marriage. The waiting period (Iddat) must be at least three months.
A woman can initiate divorce proceedings through a family court having territorial jurisdiction by initiating a family suit for "khula". To ensure that she is not pregnant, the woman must wait.
Have a question? call us now
Get An Appointment Today?
Quis autem vel eum iure reprehenderit qui in ea voluptate velit esse quam nihil  illum qui dolorem eum fugiat quo voluptas nulla pariatur