Home/KHULA & DIVORCE/Senior Family Lawyers For Divorce & Khula Cases in Karachi, Islamabad, Rawalpindi & Lahore
KHULA & Divorce Specialist Family Lawyers
Khula and Dissolution of Marriage Cases' Specialist Family Lawyers Team in Karachi, Islamabad, Lahore, Faisalabad and Multan
Khula, Talaq & Khula Court Procedure is defined by senior Khula/Talaq & Family Lawyers. Meaning of Khula, Laws for Khula, Evidence for Khula, Court Case For Khula Specialist Family Lawyers in Pakistan. We are the Best Family Lawyers For Khula/Divorce in Karachi, Hyderabad, Islamabad, Lahore, Multan & Faisalabad. Meaning of Khula, Laws for Khula, Evidence for Khula, Court Case For Khula, etc.  People ask our Specialist Family Lawyers about the meaning of Khula, rules for Khula, case for Khula, time required for court cases of  Khula, etc. Here we provide you the maximum legal information, below: 
KHULA - The Dissolution of Marriage By a Wife
Khula is the dissolution of marriage initiated by a wife, by way of paying the dower (mahr) given on their marriage to her husband. The wife proposes and pays for Khula. The husband has no say in whether Khula takes place or not. Khula is the right of a Muslim wife to file a case to dissolve her marriage with her husband. Wife can seek khula whereas a man declares talaq as per Islamic law.
Kinds of Mehar (Mahr)
There are two kinds of mahr: prompt and deferred. The prompt mahr must be paid at the time of divorce; the deferred mahr may be paid either before or after consummation of the marriage.
Decree From the Family Court Required For Khula
The wife must obtain a decree from the court. Once the decree is passed, she becomes free and can then re-marry if she wants to. The process of Khula under Pakistan Law is initiated by a wife. The proceedings are filed in the family court. The husband may defend the proceedings or consent to them or allow them to take their course.
Valid Reason Required To Convince The Court For Khula Decree
The husband is not bound to agree to the Khula, and he cannot be forced to do so. If the husband does not consent, then the wife has to convince the court that it is for a valid reason. The reasons for granting Khula can be several. 
Family Court shall Record Evidence For Khula 
After recording evidence from both parties, if the Court finds that there is a valid reason for granting Khula, it will grant an order of dissolution of marriage on that basis. If it does not, it will dismiss the case against divorce application by a wife (Khula).
Judgment For Granting or Not Granting Decree For Khula
In either case, this judgment will be binding on both parties and neither party can file another divorce case after this judgment. However, if new facts come into existence later on, then either party can file a fresh divorce case based on those facts.
Determination of Unspecified Quantity of Mehar (Mahr), in case of Khula 
If the amount of mehar (mahr) cannot be determined, i.e., if it was given as "the worth" of something or an unspecified quantity, then it must be decided through arbitration by two just men from the wife's family and two from the husband's family. If this is not possible, then the husband may appoint someone else as his representative, while the wife retains her right to appoint someone from her own family (Quran 4:35).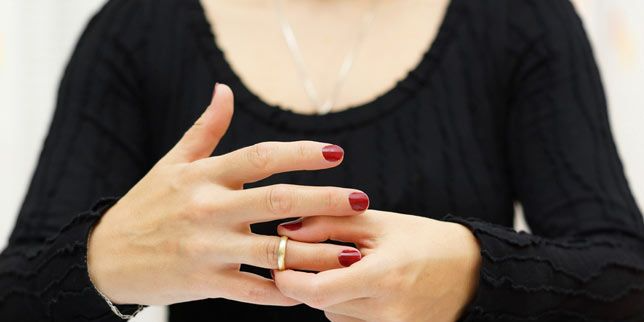 Two Major Family Laws Govern Khula Proceedings
MFLO, 1961 and the Family Court Act, 1964 are two major laws that govern Khula proceedings in Pakistan.
According to Khula laws in Pakistan, if a wife is unable to get a divorce from her husband she has right to file a case in family court, having territorial jurisdiction. It is advisable for the wife to provide sufficient argument in favor of his case to get Khula. Additionally, she normally needs a competent  and experienced lawyer family
lawyer for her case.
What Does the Word "KHULA" Mean?
The word 'Khula' originates from Arabic. When used by the Quran in reference to the Islamic marriage contract, the word Khula means to "undo," "dissolve," "remove" or "loosen". Khula, in simple words, also means to "untying the knot". Generally, it means emancipation or separation. In Islamic law, it refers to the procedure by which a wife obtains a divorce from her husband when she has returned her dower amount to him in exchange for her freedom from the marriage. According to Pakistan Family Laws also, Khula means the dissolution of marriage, on wife's with and demand.
Who can file a Khula in Pakistan?
Khula in Pakistan can be filed by any Muslim wife. As per Pakistan law, only a wife is allowed to file a case for khula. on the contrary cases from Male/Husbands are handled by an arbitration council.
STEP-BY-STEP KHULA PROCEDURE OF FAMILY COURT IN PAKISTAN
 Hiring an expert Divorce & Family Lawyer.
Discuss the case in detail.
Preparation of brief for Khula case by the attorney.
The lawyer will file khula case in the court
Court notices will be sent to the husband for him to appear before the court and submit a reply.
The husband or his attorney can reply in written statement before the court, the court will fix the next date for reconciliation, in the presence of both husband and wife.
The family court will suggest the husband and wife reconcile if they are willing to do so.
The family court may grant khula if the wife isn't willing to reconcile. In such circumstances the court can ask the wife to provide evidence before the court.
As per the circumstances of the proceedings, wife's attorney will provide evidence to the court.
Once the arguments are favoring that there are reasonable grounds to grant Khula. The court will grant a khula decree to the wife.
Khula law in Pakistan give wife an opportunity to petition the court for help in family matters like Khula, dower, dowry, etc. Family courts in Pakistan can assist you. In Pakistan, you can approach the family courts if you feel that any of your rights have been violated. The family court provides applicants with speedy relief upon application. In Pakistan, family courts are different from other courts, where you have to wait years for your right to be resolved. In Pakistan, you can win your khula case in a few months at the family court.
KHULA LAWYERS IN PAKISTAN
We are a group of family lawyers, specializing in Divorce, Khula, Child Custody, Child maintenance, Wife maintenance and other family-related legal disputes and dissolution of marriage cases.
The Khula process is conducted only within the family courts in Pakistan. Khula can only be granted by the family court, as the wife will require certain grounds to prove to the family judge through a family lawyer/attorney in order to get khula. We will discuss your case with our experienced lawyers, and we will find a suitable solution for you.
You are welcome to visit our office or call us for an appointment.
Call us: 0333-1127831
Call us: 0336-3747047
info@divorce.com.pk