Home/divorce Papers in Pakistan
Divorce Deed, NADRA Divorce Certificate
or other Divorce Papers in Pakistan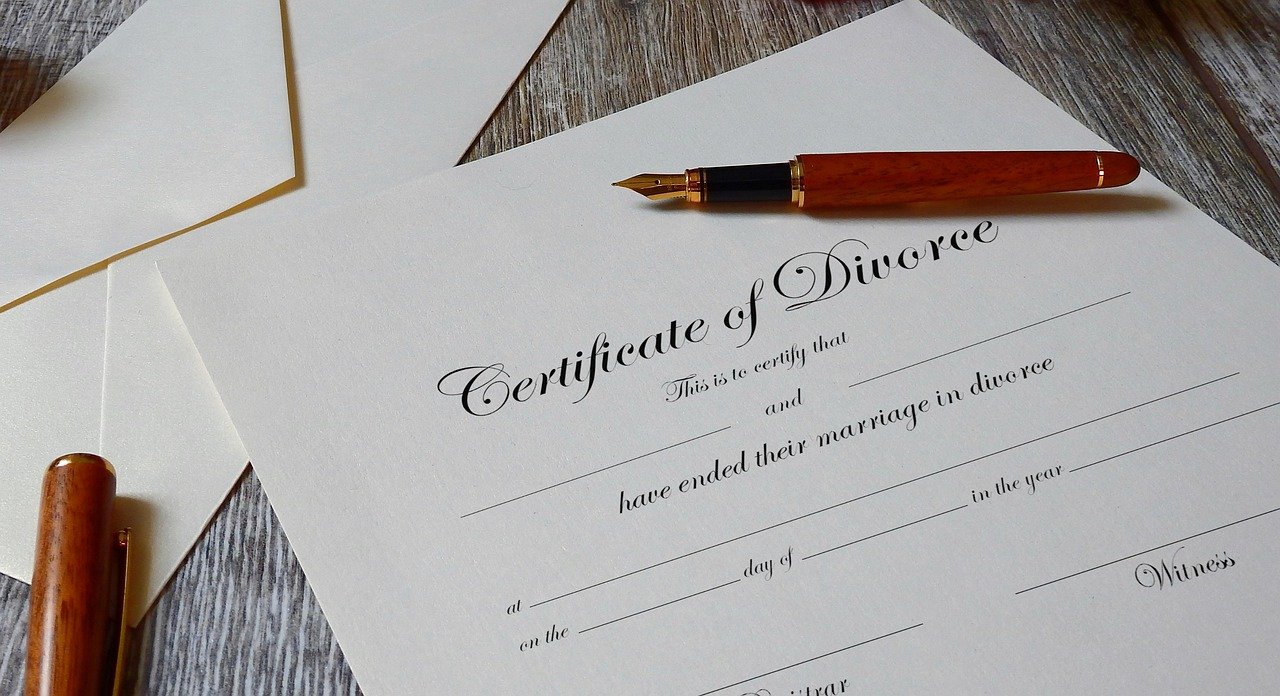 Divorce Papers, Divorce Deed
or NADRA Divorce Certificate Required?
Seeking Advice on Divorce or Khula Matter?
Do you want to get prepared the divorce papers, divorce deed or require a NADRA divorce certificate after proper registration of divorce in the official record? Or seeking legal advice or information on Divorce or Khula & Family Law in Pakistan? Need help with Divorce Law? You are at the right place!
Let us help you take the next step with our team of skilled Family Lawyers, who can provide legal help and advice. With over 36 years experience as family lawyers, we believe in providing you with support throughout every stage of your case. We provide free one-to-one legal advice online. We can help you with all kinds of family law matters including divorce, khula, child custody & child maintenance, family court procedures and Islamic laws.
Preparation of Divorce Papers by the Divorce Lawyers
Lawyers prepare divorce papers when a husband wishes to give his wife divorce or if a wife wishes to exercise the right to divorce delegated to her in her nikahnama. In a Divorce Deed, a brief description of the marriage and children is given, which is complemented with the terms and conditions of the divorce, if any. Furthermore, the amount of Haq Mahr is paid (if it was deferred at the time of Nikah) to the woman by way of a cheque/Pay order, which is accompanied by the original divorce papers. The Divorce Deed is sent by post or courier to the wife/recipient and ensured to reach them. A copy of the divorce deed alongwith a notice/covering letter is sent to the Chairman Union Council. Upon receipt of the notice, the concerned union council will issue notices to the parties for reconciliation, along with a copy of the divorce deed. A lawyer can represent the Applicant and attend the hearing on their behalf. If reconciliation does not succeed, a divorce certificate is issued by the union council after ninety days. Right Law Associates (Pvt) Ltd can assist you by providing the following services regarding divorce papers:
Drafting of Divorce Deeds according to Pakistani Laws.

Drafting a notice/covering letter to the Chairman Union Council.

Acknowledgments of service/receipts of Divorce Deed.

To get a divorce deed/decree with the concerned Union Council.

Divorce confirmation before the Union Council.

Obtaining the Divorce Certificate from the Union Council confirming the divorce registration.

Aiming for alternative dispute resolution in order to avoid lengthy court proceedings, we will effectively negotiate on your behalf.
In most cases the wife would be supported by the litigation department for filling of Khula application in the family court under any one or more of the following laws and ordinances:
Dissolution of Muslim Marriages Act 1939

Muslim Family Law Ordinance 1961

Muslim Personal Law (Shariat) Application Act 1962

Family Courts Act 1964

Zina (Enforcement of Hudood) Ordinance 1979

Law of Evidence (Qanun-e-Shahadat) Order 1984

Enforcement of Sharia Act 1991

Dowry and Bridal Gifts (Restriction) Act 1976

Prohibition (Enforcement of Hudood) Order 1979

Qazf (Enforcement of Hudood ) Order 1979

Execution of Punishment of Whipping Ordinance 1979
Types of Divorce or Talaq
There are some types of divorce among Muslims through which a marriage is dissolved/annulled. These forms are:
Talaq (Divorce by husband)
In accordance with Islamic Personal Law and section 7 of the Muslim Family Law Ordinance, the husband pronounces talaq (orally or by means of a Deed of Divorce) and notifies the Union Council by registered mail, mentioning the address of the ex-wife. Within 30 days of receiving the notice, the union Council sends a copy of the notice to the wife by registered mail and forms an arbitration council. The union council issues a certificate of Talaq becoming effective to the husband and wife after the iddat period (90 days from when the Union Council receives the Talaq notice) is over.
If the husband failed to send the Union Council written notice of his verbal talaq, so the talaq is not valid. Although the Union Council may issue a certificate of talaq, its validity can still be challenged if it was not properly served on the wife.
The original purpose of this law was to protect women from instant and unrecorded divorces. Until 1979 and the introduction of the Zina Ordinance, women who were not legally divorced and remarried could be punished for bigamy and sentenced to 7 to 10 years (or even more if her previous marriage was concealed) and only on the complaint of their first husbands. Bigamy has caused women to be liable for zina charges since 1979, which can carry very severe penalties, including death. Thus, it is vital for a woman to be clear about her marital status and have documentary evidence of her divorce.
It is permissible to serve a talaq notice on a wife (with permission from the Union Council) through her father, mother, adult brother, or sister, but not through any other relatives. As a last resort, if her location is not known and notice cannot be delivered to her through her family, the husband can still serve notice through a newspaper approved by the union council.
Talaq-i-Tafweez and Mubara'at (Mutual Divorce)
Both of these forms of divorce don't require court involvement, so the process is fast and inexpensive, and there are fewer procedural problems. A Mutual Divorce Deed may be signed by the husband and wife and a written notice may be given to the Union Council concerned under Section 8 of the Muslim Family Law Ordinance. As with ordinary notices of talaq, the Union Council will follow the same procedure.
Khula (Divorce initiated by Wife through Court)
When the wife is not granted the right of divorce in her nikahnama, she must apply for Khula. Khala, meaning 'untying of the knot,' is the act of dissolving a marriage initiated by the wife and is granted by the court. Under West Pakistan Family Courts Ordinance, the wife must file a suit for Khula before the Family Court on the grounds that she feels she cannot live with her husband "within the limits prescribed by Allah. It must be stated on oath that she is no longer able to live with her husband. However, as per Shia Fiqa, a Khula can not be validated without the consent of the husband.
Dissolution of Muslim Marriages Act 1939
The Court may also grant a judicial khula without the husband's consent if the wife agrees to give up her financial rights and returns the dower money (Mehr), if she has already received it.
Legal Assistance Services of Right Law Associates (Pvt) Limited
The Right Law Associates has been a leading law firm in Pakistan since 1985 (and now its status has been converted into a private limited company). 

We are a country-wide group of Divorce and Family Lawyers in Pakistan. We specialize in online family legal advice for divorce, khula, and other family related matters such as, child custody, guardianship, child maintenance, wife's expenses and maintenance, recovery of dower money and dowry articles, inheritance, succession certificate, etc. We provide professional legal advice and suggestions on family and civil laws in Pakistan by top level expert female & male lawyers. You can find a good family lawyer or divorce lawyer with us. This is a platform that places Pakistan's most experienced lawyers at your fingertips. You can consult and receive advice on all legal matters regarding family law, divorce law and other civil laws.
We help people get answers to their legal questions. We want to change the legal profession and make it more collaborative and friendly. It's simple, we make the law accessible so that you can make smart decisions fast.
legal advice and services in areas such as family law, property law, civil litigation, and criminal law. Right Law Associates has extensive experience in all legal matters such as divorce, khula, dissolution of marriage, child custody, child maintenance, and all other family matters. We also offer free consultations in criminal and civil law cases. 
Have a question? 
Let us know in the comment section. You can call us at 0331-6644789 or email us at info@rightlaw.pk. 
We Fight for Your Right!
Call us: 0333-1127831
Call us: 0336-3747047
info@divorce.com.pk